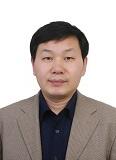 Prof. Wanyang Dai
Nanjing University, China
Bio: Wanyang Dai is a Distinguished Professor in Nanjing University, Chief Scientist in Su Xia Control Technology. He is the current President & CEO of U.S. based (Blockchain & Quantum-Computing) SIR Forum, President of Jiangsu Probability & Statistical Society, Chairman of Jiangsu BigData-Blockchain and Smart Information Special Committee. He received his Ph.D. in mathematics and systems & industrial engineering from Georgia Institute of Technology in USA. He was an MTS and principal investigator in U.S. based AT&T Bell Labs (currently Nokia Bell Labs) with some project won "Technology Transfer" now called cloud system. He was the Chief Scientist in DepthsData Digital Economic Research Institute. He published numerous influential papers in big name journals including Quantum Information Processing, Operations Research, Operational Research, Queueing Systems, Computers & Mathematics with Applications, Communications in Mathematical Sciences, and Journal of Computational and Applied Mathematics. He received various academic awards and has presented over 50 keynote/plenary speeches in IEEE/ACM, big data and cloud computing, quantum computing and communication technology, computational and applied mathematics, biomedical engineering, mathematics & statistics, and other international conferences. He has been serving as IEEE/ACM conference chairs, editors-in-chief and editorial board members for various international journals ranging from artificial intelligence, machine learning, data science, wireless communication, pure mathematics & statistics to their applications.
Title: IoT & big model as a service via cloud computing and federated learning
Abstract: Based on cloud computing and blockchained federated learning, we establish an interactive technical and business model for internet of things (IoT) supported with big model. The purpose to study this model is to conduct interactive decision policy computing dynamically and to meet the targets in terms of both technical quality and financial performance. We will focus on the design and analysis of an optimal policy computing algorithm for smart contracts within the blockchain. Inside the system, each order associated with a demand may simultaneously require multiple service items from different suppliers and the corresponding arrival rate may depend on blockchain history data represented by a long-range dependent stochastic process. The optimality of the computed dynamic policy on maximizing the expected infinite-horizon discounted profit is proved concerning both demand and supply rate controls with dynamic pricing and sequential packaging scheduling in an integrated fashion. Our policy is a pathwise oriented one and can be easily implemented online. The effectiveness of our optimal policy is supported by simulation comparisons.